Sultry Exotic Pole Dance Battle
It's okay to be sexy. Let's sexy pole battle!
Established 2017
Cyber Battle Via Crowdcast!
December 16, 2023 - 8pm Eastern Standard Time
December 17, 2023 - 9am Hong Kong Time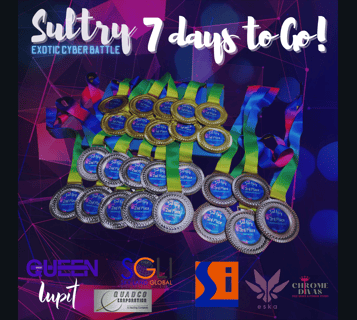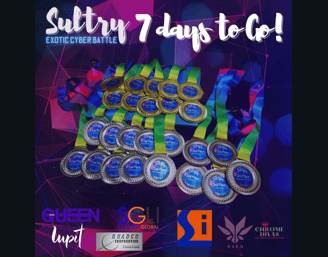 Welcome to Sultry Exotic Dance Battle
Convenience of Virtual
Take advantage of the benefits of virtual competition. There aren't any travel costs and you don't need time off work. Also, you can video as many times as you want. Submit the best performance you feel for the competition!

This is a great way for aerial athletes to comfortably get into the world of competition from the safety of their own homes/home studios.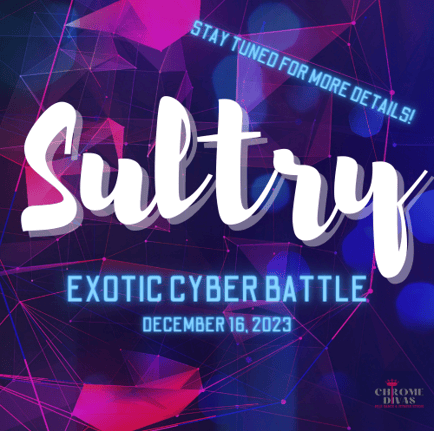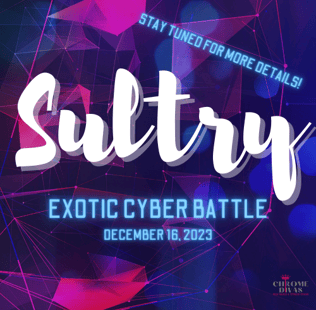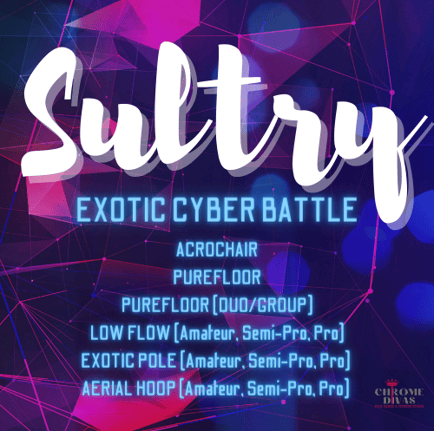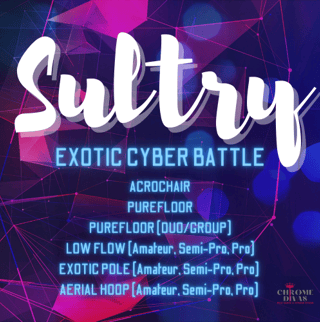 Experience the ultimate fusion of sensuality and athleticism from the first International Exotic Pole Dance Battle not only in Asia but the world! Join us for a night of electrifying performances and fierce Cyber competition as the world's top pole dancers battle it out on stage. Get ready to witness the sultriest dance battle ever!
About Sultry Exotic Dance Battle
Sultry Exotic Dance Battle is a groundbreaking event established in 2017 that celebrates the art of pole dancing and embraces the beauty of sensuality. This competition has been judged by world renowned poledancers like Eva Bembo, Vikka, Daria Che, Andrei, Melody, Tessa Yung, Christina Dy, Jamaica, Nina and Lance Santiago. It is the first International Exotic Pole Dance Battle in Asia, hosted by Chrome Divas, a renowned aerial studio dedicated to promoting pole dance as a form of self-expression and empowerment.