Yoko was born in Japan then grew up half of her life in the UK. She then returned to Japan to work and after ten years working in medical and financial industries, she realized corporate life was not for her and decided to follow her passion in the art of eros and became a poledancer in 2017. Since then, she fell madly in love with poledance, chairdance and Floorplay. She has been a judge for classique, sexy, old school and filthy style competitions globally. She is the creator of new genre of chairdance with fusion of sexy heels with chair acrobatics.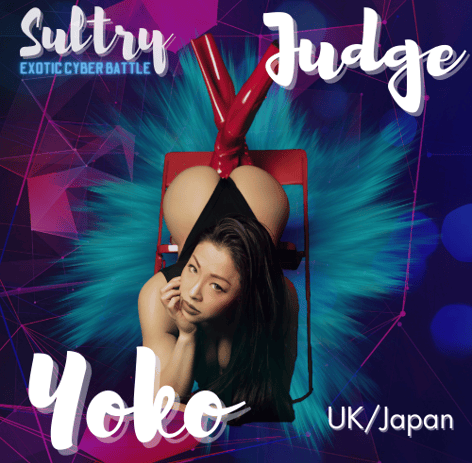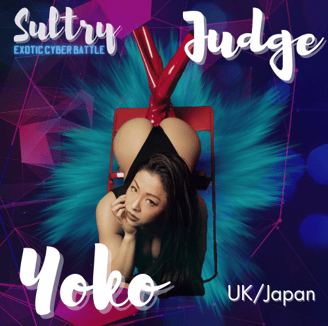 JUDGE NO. 1 - YOKO (UK/JAPAN)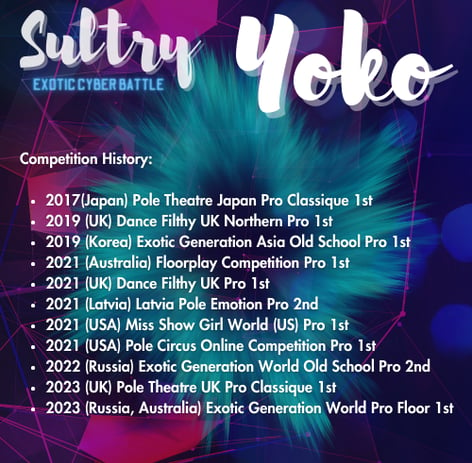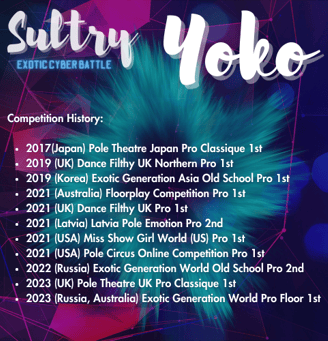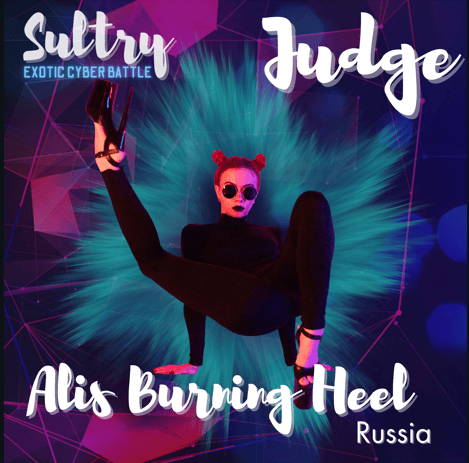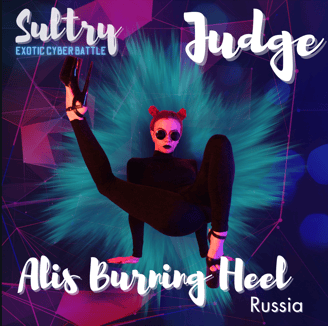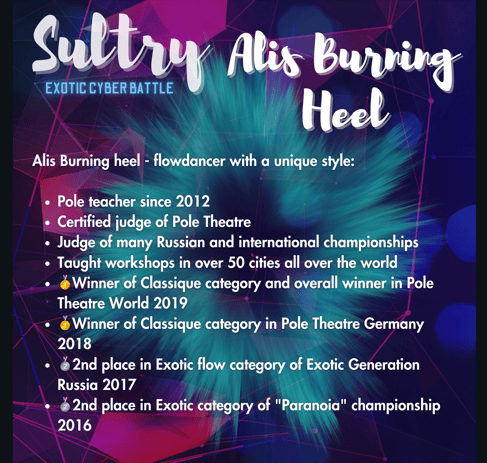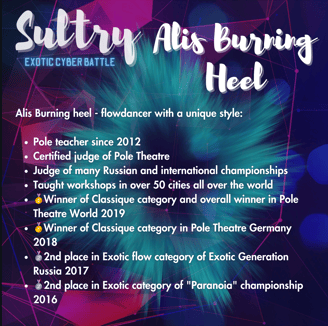 Alis Burning Heel is a Unique Flow Dancer for Pole from Russia. She has been a teacher for Pole since 2012 and has been a champion of numerous competitions around the world. Beyond doing workshops in over 50 cities around the globe, she is a seasoned judge for International Pole competitions.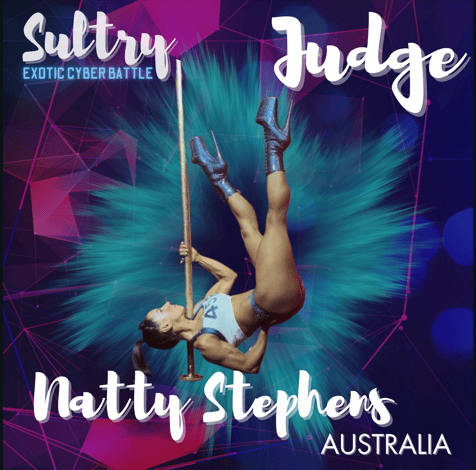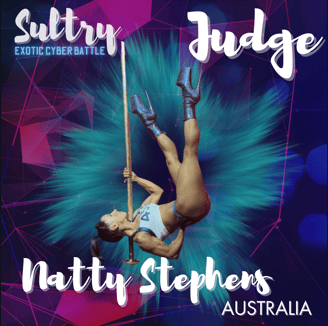 JUDGE NO. 2 - ALIS BURNING HEEL (RUSSIA)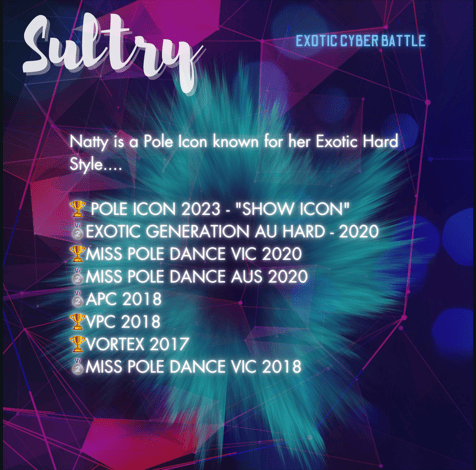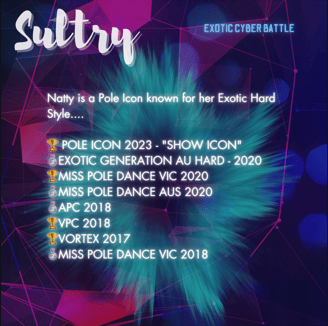 JUDGE NO. 3 - NATTY STEPHENS (AUSTRALIA)
Natty Stephens is a Pole Icon known for her exotic hard style in pole. She has been winning competitions since 2014 until present. She is well-known for her authentic strength, flow and grace in every performance she gives on stage. She is also an experienced International Instructor and Judge.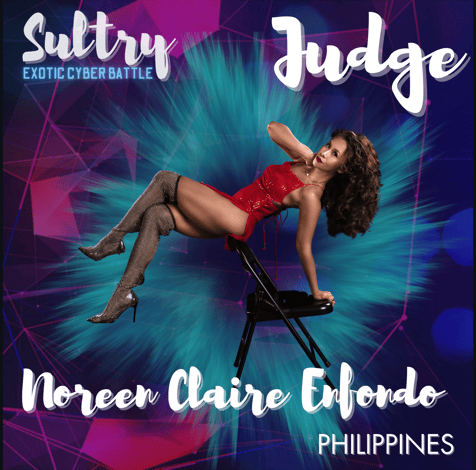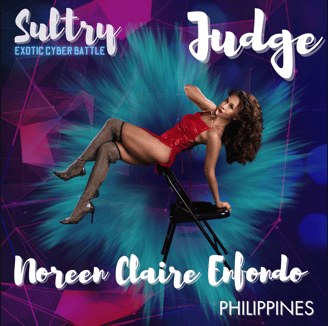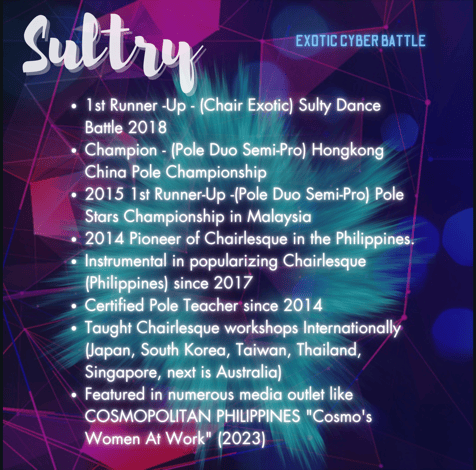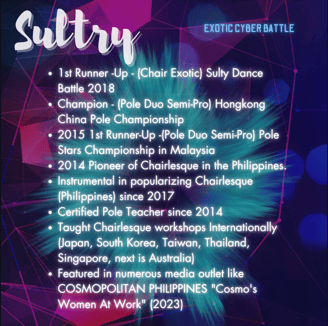 JUDGE NO. 4 - NOREEN CLAIRE ENFONDO (PHILIPPINES)
Noreen is the Queen and Founder of Chairlesque. She has been a seasoned pole dancer/dancer with passion to heal through dancing. She has been teaching and doing workshops globally and has been featured in many media outlets for her contribution to the dance community.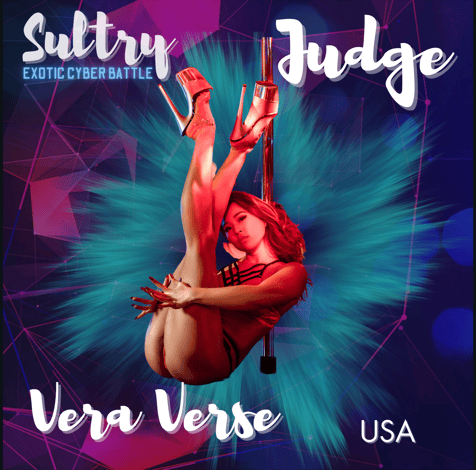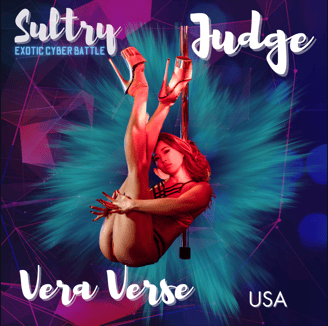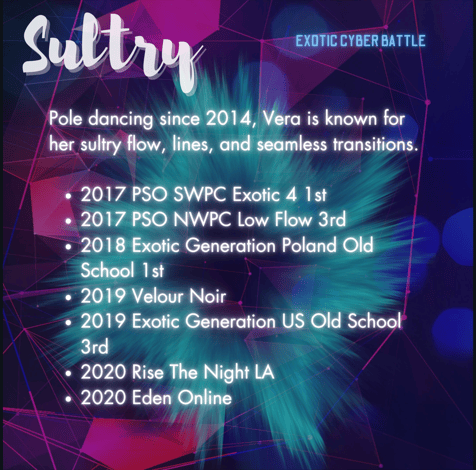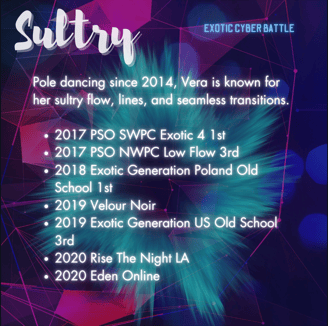 JUDGE NO. 5 - VERA VERSE (USA)
Vera is a mesmerizing pole idol known for her sultry and beautiful lines. With graceful combination of strength, flexibility and artistry, she captivates audiences and the stage on fire with her incredible performances. Her sultry lines, characterized by fluidity and sensuality, reveal a depth of emotion that takes pole dancing to new heights.